Lake Country Artisans Guild President, Sarah Bolduc, to be Featured starting April 8th
Parsons-Bruce Art Association is pleased to present a two-month art exhibit featuring Lake Country Artisans Guild President, Sarah Bolduc. Opening day for the exhibit is Sunday, April 8, 2018 in the Robert F. Cage Gallery at the Prizery in South Boston.
Sarah's exhibit, Creative Expressions, explodes with diversity. Not only is the exhibit colorful, enticing and thought provoking; it releases the artist's expressions of inner thoughts, surroundings and experiences through multiple mediums of oils, acrylics, pastels, mixed media and textile art.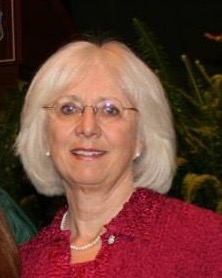 Sarah says her art has evolved over her lifetime, "With early professional art training and many life experiences enhancing my artistic development, I have embraced becoming a studio artist." Many of her painting reflect the beauty surrounding her lake-front home and are multiple and uncompromising with vivid brush work, mild blending, wash, gouache, impasto, printing, stitchery, and more.
"Creative Expressions creates a diverse world of art that is colorful, uniquely expressive and just plain fun," Sarah said.
Promising a feast for the eyes, "One will never quite know what to do with my continual art presentation and exploration; except enjoy," she added.
Parsons-Bruce Art Association invites the public to the opening of Creative Expressions by Sarah Bolduc Sunday, April 8 in the Robert F. Cage Art Gallery at The Prizery in Downtown South Boston with a reception planned from 3 pm until 5 pm. The exhibit will run through mid-May and will be available for viewing and purchasing during The Prizery's regular operating hours.